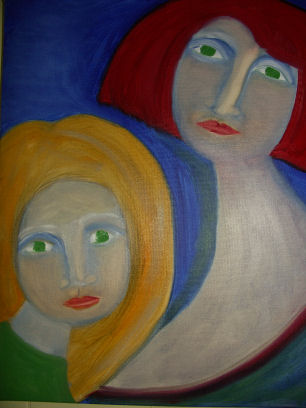 I admire
Andy Andrews, Tod Herron, Bri Trevino,
Ghandi, Berger Sellin,
Carlos Cortez, Andres Trevino,
Rufino Tamayo, Henry Moore, Modigliani,
Some collectors of my work include individuals that are legally "blind" and for the first time able to see colors in my paintings that they had never experienced before. Some individuals are empowered with colors that enhance the healing frequencies that they relate to as well.
I am interested in frequencies of light and their capacity to heal at a soul level and have been studying this for more than three decades.How color affects the brain and healing for so many neurologically impaired individuals as well as creating peaceful environments in the work place.
Exhibited in galleries in Sarasota, Ana Maria Island, Tampa, Florida, Santa Fe, New Mexico, Austin, Texas, Ecuador, Mexico City, Oaxaca, Mexico, San Miguel Allende, Gto. Mexico, Paris, France, Nice, France.
Mercedes Trevino collaborated as illustrator for "The Art of Kiln Building" book by ceramic artist "Frank Colson".Mercedes illustrated a book for Robina Kayse, entitled "Science Arts" in the UK.
Participated in an Invitational show in New York City for a retrospective honoring "Latin American Artists" whose names included "Tamayo","Orozco","Lam", Frida Kahlo, " Trevino".
The exhibition was held in the HBO Gallery, New York City.